June 2, 2018
Utopian Sports
Curated by Justin Carder
Yerba Buena Center
for the Arts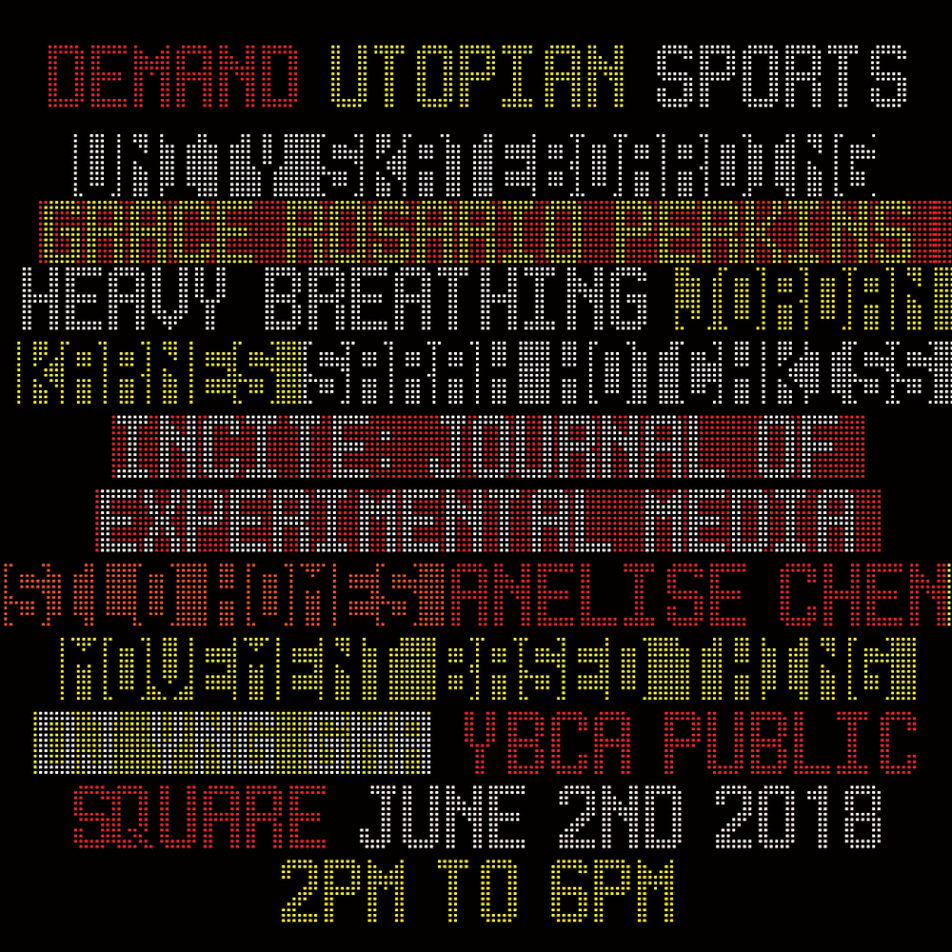 Join us at
YBCA Public Square 2018
for A Day of Movement Toward Utopian Sports!
Curated by Justin Carder / EM Wolfman
The Bay Area Center for Utopian Sports
mission is to make new sports for a new world. We engage in critical dialogue and creative projects related to sports, radical futures, space, and community. Join us for a day of interactive performances and critical inquiry into our relationships to the world and the world of sports.
With contributions by: Grace Rosario Perkins, Sarah Hotchkiss, Jordan Karnes, Heavy Breathing, INCITE: Journal of Experimental Media, Unity Skateboards, Takming Chuang, Bradley Smith, and Anelise Chen
SCHEDULE:
2-4 Queer Beginner Skate Day (Unity)
4:30 Heavy Breathing A/V Broadcast (Heavy Breathing)
5:15 (M)ovement (B)ased (T)hing (Takming Chuang & Bradley Smith)
5:45 Stadium Demolition Soundscapes (Matt Carney)
All day
INCITE table with magazines and coloring pages.
Utopian Sports table with Heavy Breathing audio-prints & Grace Rosario Perkins' shirts
Utopian Sports newspaper/program
https://
www.facebook.com/events/429827077461936/
HB/AV risograph handbills designed and printed by Justin Carder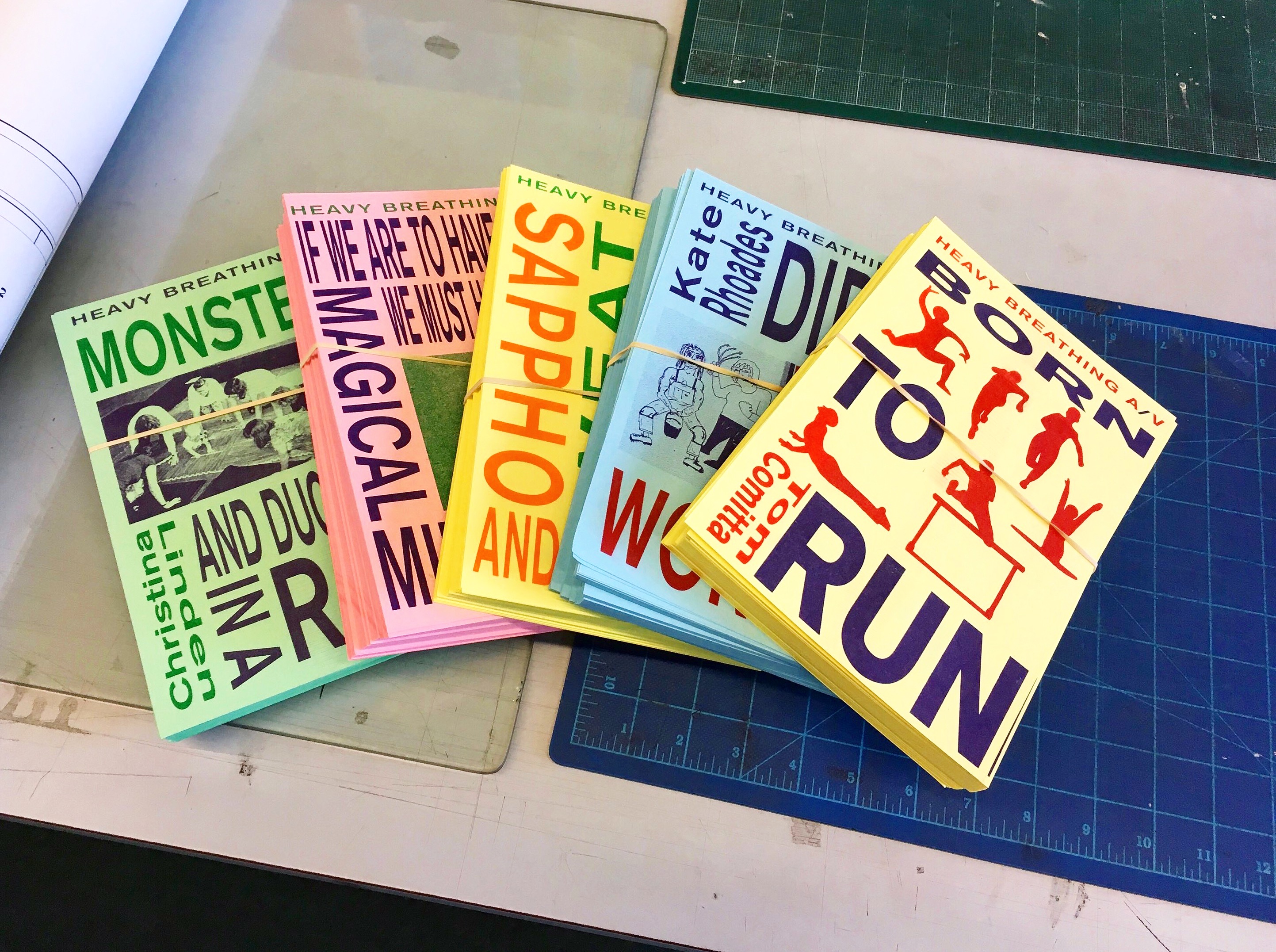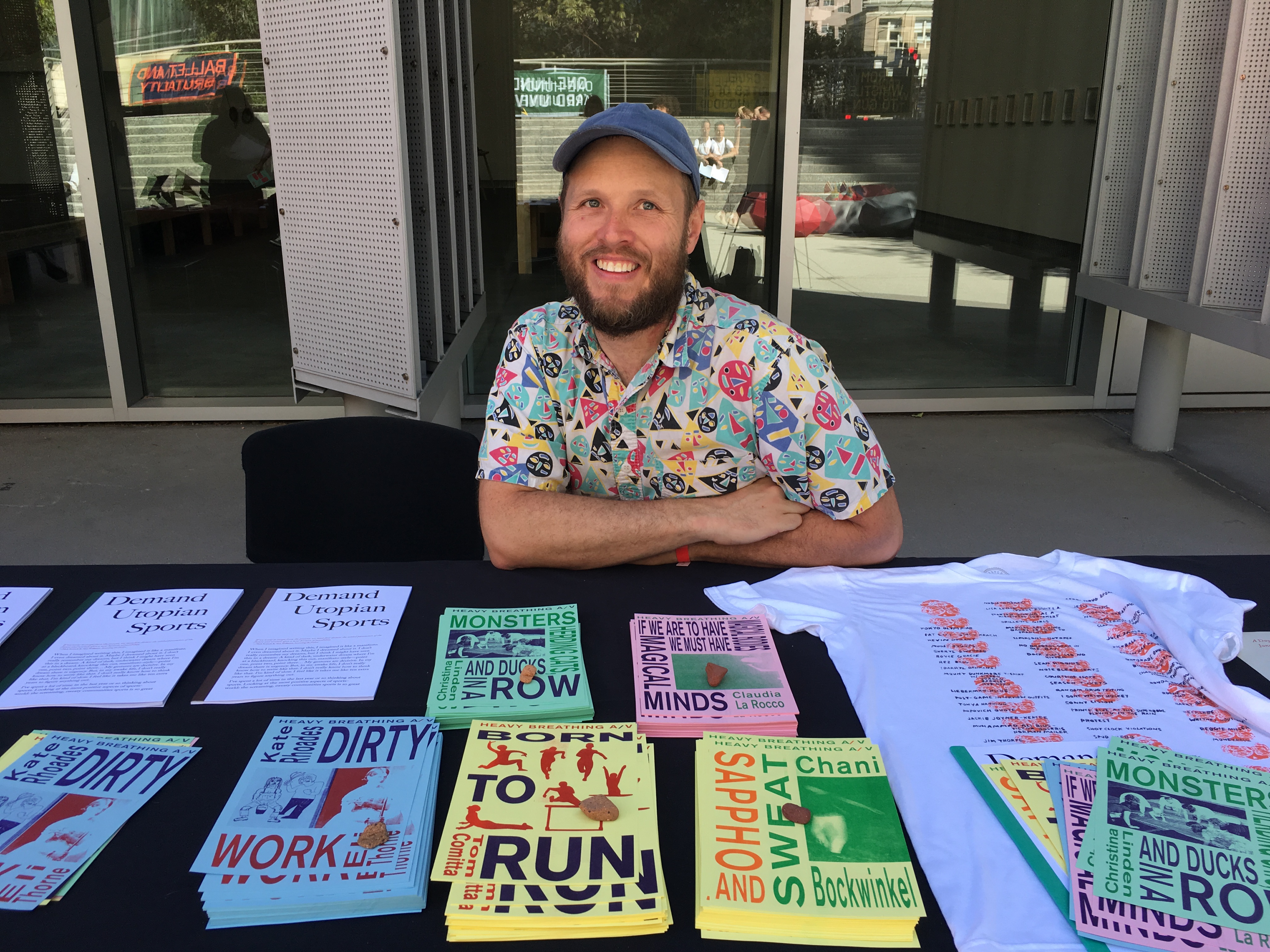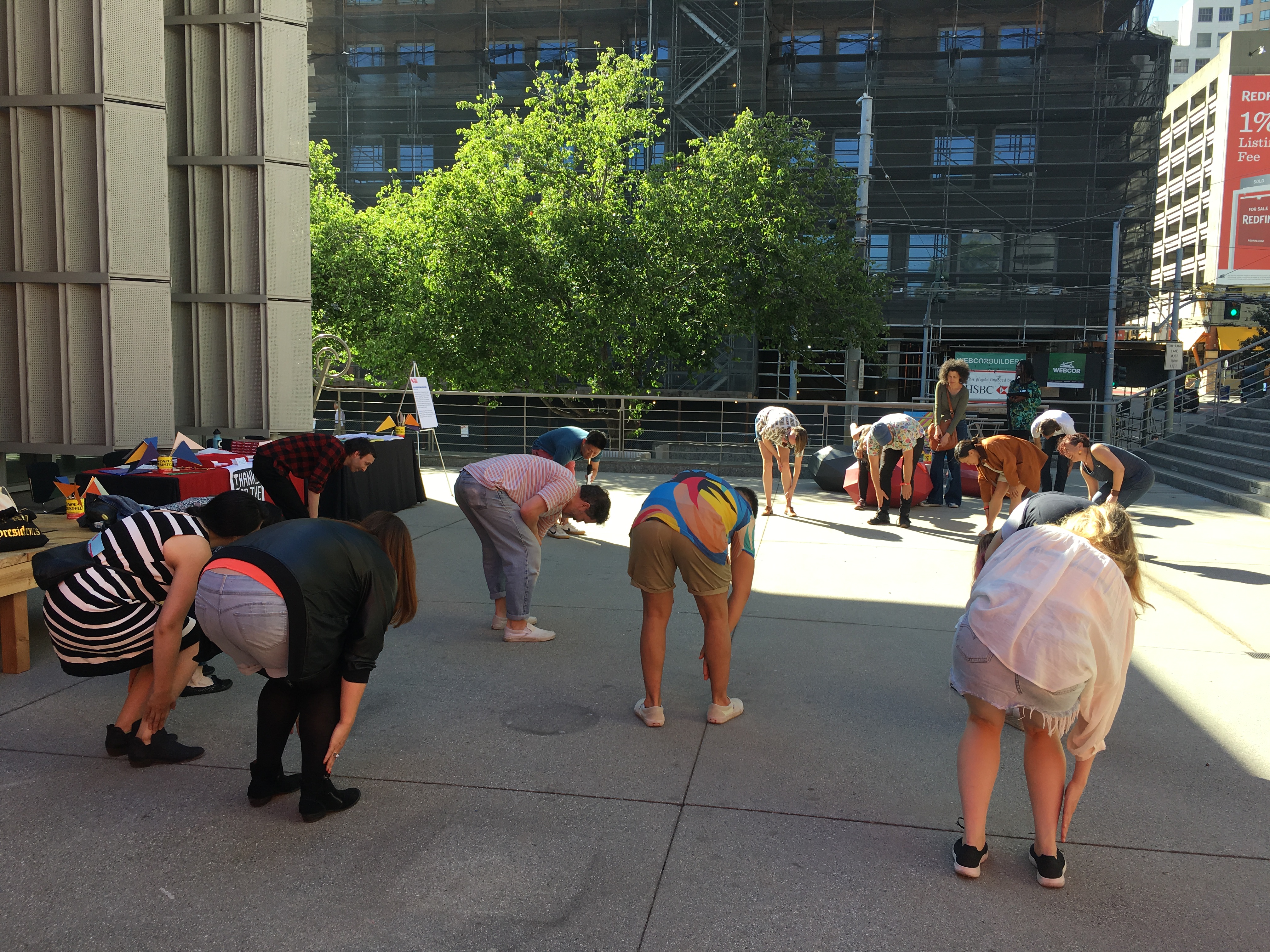 Participants following along to Chani Bockwinel's HB/AV track "Sappho & Sweat"


Justin Carder holding down the fort


(M)ovement (B)ased (T)hing led by Takming Chuang and Bradley Smith


Excellent ambiance provided by Jeffrey Cheung / UNITY Press


Demand Utopian Sports designed and printed by Justin Carder / EM Wolfman 2018