November 20, 2016
Chris Sollars:
State of Drought
UC Berkeley Art Museum &
Pacific Film Archive
Participants:

Might or might not get wet, will be dry?
Clothes to expose your navel.
Barefoot.

The Structure of the Session:
Intro: pre-1900 California water system (lush/ Wet)
Part 1: California State Water Project (water moving and towards a problem)
Part 2: 21st Century California (water sources not replenishing, impact of overuse and heat)
Conclusion: Dust off?


Risograph flyer designed & printed by
David Wilson
ARTIST BIO
Artist and director of 667Shotwell,
Chris Sollars
work revolves around the reclamation and subversion of public space through interventions and performance. The results are documented using photographs, sculpture, and video that are integrated into mixed-media installations. Sollars is an Assistant Professor in Sculpture, Mills College, Oakland, CA. Awards include 2013 Guggenheim Fellowship, 2013 San Francisco Arts Commission: Individual Artist Commission Grant, 2012 Center for Cultural Innovation Investing in Artists Grant, 2007 Eureka Fellowship Award, 2007 San Francisco Bay Area Artadia Grant, 2009 Headlands Center for the Arts residency, and 2015 Recology Artist is Residence.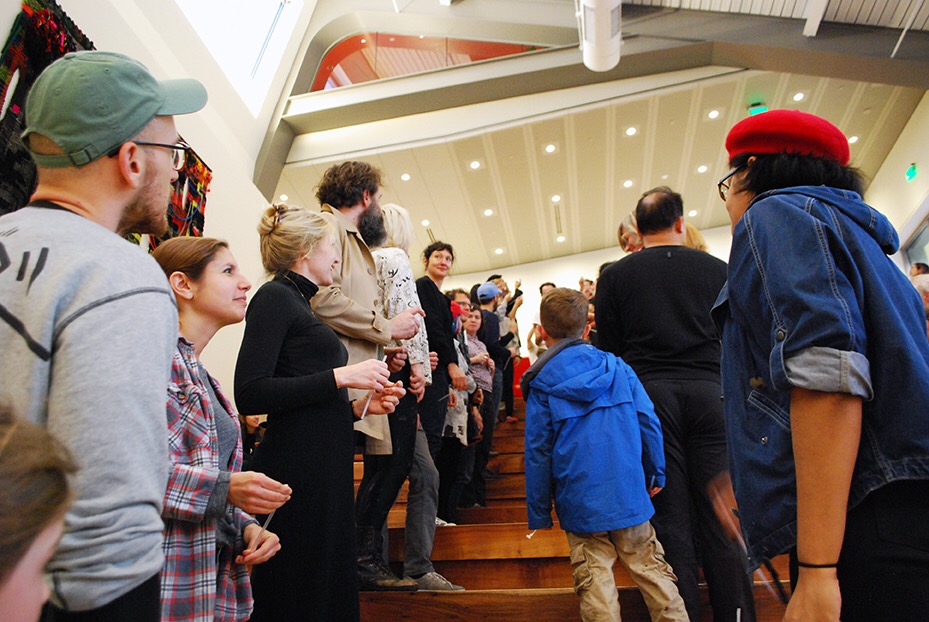 Photo Credit: Andrea Carazo